Shifting Gears
August 8-11, 2018
Knoxville Nationals
Knoxville, Iowa
















The Knoxville Nationals: Never Duplicated
Three days after Brad Sweet drove the best mile of his life to hold off 10-time Knoxville Nationals Champion Donny Schatz, all 22,000 or so of us have washed the dirt out of our pores. But those of us who are sentimental are still holding on to that sharp smell of methanol race fuel.
Our personal vehicles still wear the film that the 900 horsepower cars kick up on race nights. We can park a mile away and our cars still look like neglected bookshelves when we get back to them. We'll miss that this fall. Today I caught myself staring at a floating plastic bag on I-80 just because it reminded me of a tear-off. The clear plastic dancing in the air above the madness of a 410 sprint car race is a beautiful contradiction.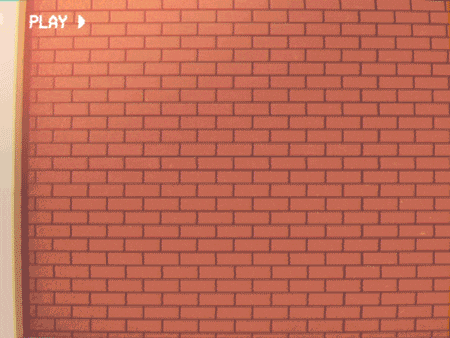 Don't tell me the tear-offs don't remind you of that weirdo in American Beauty.
I've been chasing races for 25 years since my step dad and a couple of northern Wisconsin hot shots got me hooked on dirt track stock car racing. Whether it was the Indy 500 or Long Beach Grand Prix, NASCAR or IMSA, I've never left an event wanting so much more. After a few days of reflecting on my four awesome nights in the valley, it's become clear that the continuing success of the Knoxville Nationals and sprint car racing as a whole comes down to one simple word.
Pure.
Every single time I've heard a podcast, broadcast or conversation between a sprint car fan and a newcomer this week, this is the word that pops up. In phrases like:
It's just pure racing.
It's just pure.
It's just... pure.
Not only is it pure, it's
ours
.
Fans can walk through the pits and chat with drivers face-to-face after the race is over. Fans can walk on the track and have snowball fights with the cushion if they choose to. (I saw some well-lubricated 30 year olds do this last week.) Fans wear shirts like flags for just about every driver at the event (all 100 of them). For those that stay in town, the interaction between drivers, teams, media and fans is constant.
The Knoxville Nationals are like a summer camp for the sprint car racing world.
The 360 Nationals, Capitani Classic, Front Row Challenge in Oskaloosa and 410 Knoxville Nationals make up 10 days of on-track action between the best sprint car drivers in the world, all in central Iowa.
For the drivers, August is the month of money. The various A-Main winners at Knoxville during 360 and 410 Nationals week bank about $210,000 overall. $150,000 goes to the winner of the A-Main during the Saturday 410 Finals. Not only is the money staggering for a "grassroots" motorsport, Knoxville Nationals Champions become immortal. The Sprint Car Hall-of-Fame rests underneath the Bryan Clauson Suite Tower in turn two. Diehards say that any Knoxville Nationals Champion becomes an lifetime fan-favorite. Try telling that to Donny Schatz, who probably gets booed by the cashiers while grabbing his pizza at the Lincoln Street Casey's.
But the connection between the fans and families in the sprint car community is staggering. Especially since it's not exactly easy to follow the action nationwide. Remember, there's no national TV deal for sprint car racing. Fans got a "deal" this year, only having to pay $29.99 a month live World of Outlaws streaming on
DirtVision.com
. If you want to watch Knoxville's weekly 305, 360 and 410 show online, it costs about the same as attending the races in person. The trend continues if you want to catch up on the PA (Pennslyvania Posse) or Tony Stewart's All Star Circuit of Champions.
And sprint car fans are just fine and dandy with all of this. Unlike NASCAR fans who conveniently plop themselves down in front of their TV every Sunday, sprint car fans find sprint car races to attend.
The World of Outlaws youtube page
has highlight video after highlight video of jam packed houses watching some of the best wheel-to-wheel racing on earth. And that's not just the story for the pinnacle of sprint car racing, it's common for most national and regional series to have high car counts and big crowds this year as well.
In times of loss, sprint car fans give an incredible amount of support. This year, the World of Outlaws lost Jason Johnson in a crash at Beaver Dam raceway in Wisconsin. Jason won the 2016 Nationals, holding off Donny Schatz down the stretch in front of a front stretch of JUMPING fans. I was one of them. It was one of the reasons I got hooked on the sport myself.
On Saturday night, Knoxville Raceway played a touching video tribute to Jason and his family before racing began. The crowd stood. The... entire... crowd... stood. When video cut out briefly in the middle of the video, the crowd began to clap and cheer. It was a surreal, beautiful moment.
This strong connection between fans and drivers leads to emphatic jumping, gesturing and yelling from fans as they will their favorite drivers past their rivals, especially when the stakes get higher. A night watching sprint car racing builds to a crescendo as the program moves from hot laps to time trials and then to heats and the main event.
The sunsets in Knoxville are famous and whether you're a novice or expert, watching the track change over the course of the night is a game in itself. The racing groove widens at a different pace every night. Some nights there is a big cushion for drivers to lean in on the top, some nights it's slick from top-to-bottom with nowhere to safely lean that over-sized right rear tire. Most fans agree that the racing gets better when the track gets drier. When the track gets dry, fans get dirty. Sprint car fans take the track home with them, one more way they are connected to the action.
This week, I was joined by a friend from my hometown who has been involved in IMSA as a car owner and SCCA as a driver. Road racing and sports cars are in Alfredo's DNA and despite growing up in the midwest, surrounded by great grassroots tracks in Wisconsin, he had never been to an oval event until Friday and Saturday of this week. After taking a few predictable jabs at the way Dingus looked from the outside and the county fair-like atmosphere outside the speedway, he perked up as the 900 horsepower engines started singing during hot laps.
"This makes me happy," he said.
On Friday, Alfredo got his first taste of sprint car racing on an iRacing 360 simulator. The way drivers sit upright and have to saw at the wheel while applying throttle in the corners got his attention. After the races Friday, I dragged him out to Slideways to get him his first oval experience. Go-Karts have the ability to bring out the inner child. After our first race at the tiny asphalt oval, we found ourselves bragging about our lines and telling tall tales about lap traffic.
Personally, I have more fun at Knoxville than any other oval in the country. Road courses tend to have a lot to do and see, but ovals struggle to find an atmosphere outside the track to support the action on it. Let me put it this way. I don't go to the Iowa State Fair because the atmosphere outside the Knoxville Nationals is better than the Iowa State Fair. There's just as much to do and see. Oh... and it's the second best oval race in North America behind the Indy 500. That's a hard combination to beat.
Aside from than his dream of having a Porsche 959 to use as a push truck at the Nationals next year, here are Alfredo Arostegui's reflections on his first Knoxville Nationals experience:
The fans were intoxicating. Their love of the event and close proximity made the culture easy to dive into. The racing was quick and intense. The ballet of pre-race track prep was wonderful to witness, and as a nerd, it fascinated me. It was a gorgeous display of the abilities and talents of the drivers and the constant barrage of cars diving into the apex reminded me of multi-class motorsports. Watching each driver's technique while attacking the optimal line was satisfying. A beautiful display of motorsport.
Nice work Knoxville. Add one more fan to the list.


-----------------
May 5-6, 2018
Mid-Ohio Sports Car Course
Lexington, Ohio
An Ode to the Fan's Series at the Fan's Track
I found the soul of American Motorsport this past weekend.
I found it nestled in the modest rolling hills north of Columbia, Ohio. By itself, this dynamic plot of land is a looker. Middle America has the ability to stop you in your tracks at golden hour and this place sure knows how to make you hit the brakes and take it all in.
Mid-Ohio Sports Car Course has all the charm of Field of Dreams. Even some of the bleachers and fences resemble the classic Midwestern pieces you'd find in the fields and lawns around Dyersville, Iowa. But it has something you just don't find everywhere. A 32-car, three class field of some of the most unique race cars on the planet brought Mid-Ohio to life in ways that few sporting venues can.
IMSA, The International Motor Sports Association, is on the rise in the American sports landscape and in Motorsport. Sports Car racing has not been high on the priority list for the American sports fan, but it offers something that NASCAR, IndyCar and F1 never will.
Imagination.
To give you an idea of what I'm talking about, let's dive into the GTLM (GT Le Mans) class. GTLM featured just eight cars this weekend because of Ferrari's absence. But what GTLM lacks in numbers, it makes up for in imagination.
Long ago, NASCAR race cars strayed away from racing the cars you buy at your local dealer. Today, America's most popular auto racing series features spec bodies with manufacturers differentiated by stickers. Literally... stickers. Unlike NASCAR, IMSA's GTLM lineup features a souped up version of what you could purchase at your local Ford, BMW, Porsche, Chevrolet or Ferrari dealer.
This is the first reason that complete car nerds love IMSA and sports car racing in general. The sights of an IMSA weekend are incredible, but there's something else that may make it even more appealing in person:
The sounds.
The Porsche 912s screamed at the top of their lungs. The Corvettes had a low-end rumble that made it seem like they were smacking the pavement below them with pure American muscle. The Ford GTs had a throaty groan, almost a buzz that is a touch higher pitched than the Corvette but rougher than the Porsche. The BMW M8 sounds like it's from the future, not as loud as it's competitors. Marshall Pruett described the new BMW as "ghostly" and I think that hits the nail on the head. I imagine that the alien spacecrafts in Independence Day had the same sound.
Okay, if I had to compare the GTLM machines to a famous recording artist:
Porsche- Guns & Roses "Welcome to the Jungle!"
Corvette- Metallica "Give me fuel, give me fire!"
Ford GT- Aerosmith "Sweet Emotion"
BWM M8- "Bibibody Bidibu" -
Remember the Porsche scene in Super Troopers?
It's probably better if I just provide proof. Crank this up from Laguna Seca in 2017.
From top-to-bottom, The WeatherTech Series, the premier series under the IMSA banner, is captivating. Three classes, all competing at the same time on some of the most impressive road courses in North America. Road America, Road Atlanta, Mid-Ohio, Laguna Seca, Watkins Glen-- this is a who's who of classic North American road courses, many of whom have hosted F1, IndyCar and NASCAR events in the last half century or so.
Are you a current or former NASCAR fan like me that loves close competition? Well, multi-class racing guarantees wheel-to-wheel action at every corner, nearly every lap. The high dollar Prototype class laps about six seconds faster than the GTD field on a two-mile road course, so anywhere you look, there's constant action in IMSA. The Penske Acura's dominated the Prototype field in Ohio but both the GTLM and GTD races came down to the final corners before Porsche and Lexus were crowned victorious.
Are you a current or former F1 or IndyCar fan that needs name recognition? Helio Castroneves and Juan Montoya moved over from IndyCar to drive the beautiful Penske Acura Prototype.
Some more current or former open-wheel guys that call IMSA home as either part-time or full-time wheel men? Check out this list.
Fernando Alonso, Sebastian Bourdais, Ryan Briscoe, Mike Conway, Scott Dixon, Christian Fittipaldi, Jack Hawksworth, Ryan Hunter-Reay, Katherine Legge, Felipe Nasr, Simon Pagenaud, Graham Rahal, Sebastian Saavadra, Scott Sharp and Tristian Vautier.
Are you kidding me? I didn't even include sports car stars like Jordan and Ricky Taylor, Harry Ticknell, Jan Magnussen, Nick Tandy or Andy Lally, among others.
You could argue that a major IMSA event has more star power than any other series in North America.
So for those scoring at home. IMSA has the stars, the cars, the wheel-to-wheel competition and some of the best race tracks in North America represented. There's no stage winners, no "push to pass," no competition cautions or overtime periods. Mid-Ohio was considered a sprint race on the IMSA calendar at 2 hours and 45 minutes, the perfect length for a midseason competition on a surprisingly aesthetically pleasing plot of land.
If you ever have a chance to visit Mid-Ohio, go. If you have a chance to catch the IMSA WeatherTech Championship at a place like Daytona, Sebring, Long Beach, Road America, Road Atlanta, Watkins Glen, Laguna Seca, VIR, Lime Rock Park, Mosport or even Detroit... again... go.
You're not a racing fan? Hate festivals? Despise food trucks on sunny afternoons in the shade?
Go anyway. You'll thank me.