It's Time for a Global NBA
The American sports calendar is full of yearly events that demand a lot of attention.
January: NCAA Football Championship Game
February: Super Bowl
March: NCAA Tournament
April: NCAA Men's Basketball Championship Game & the Masters
May: Indianapolis 500
June: NBA/NHL Finals
October: MLB World Series
December: NCAA Bowl Season
I know, I'm definitely missing a few, but these are the ones I'm usually keyed in on. With the NBA catching up to the NFL in American popularity and attention, the league still holds itself back because it lives by American sporting norms.
On the flip side, the entire world was tuned in to the World Cup over the last 30 days or so. When our local radio station in Des Moines is talking about soccer every day for a month, that means the event has crossed the line and become mainstream. We didn't have a team in the World Cup. American casual fans have absolutely no reason to watch. And yet, the World Cup was still a pretty big deal stateside.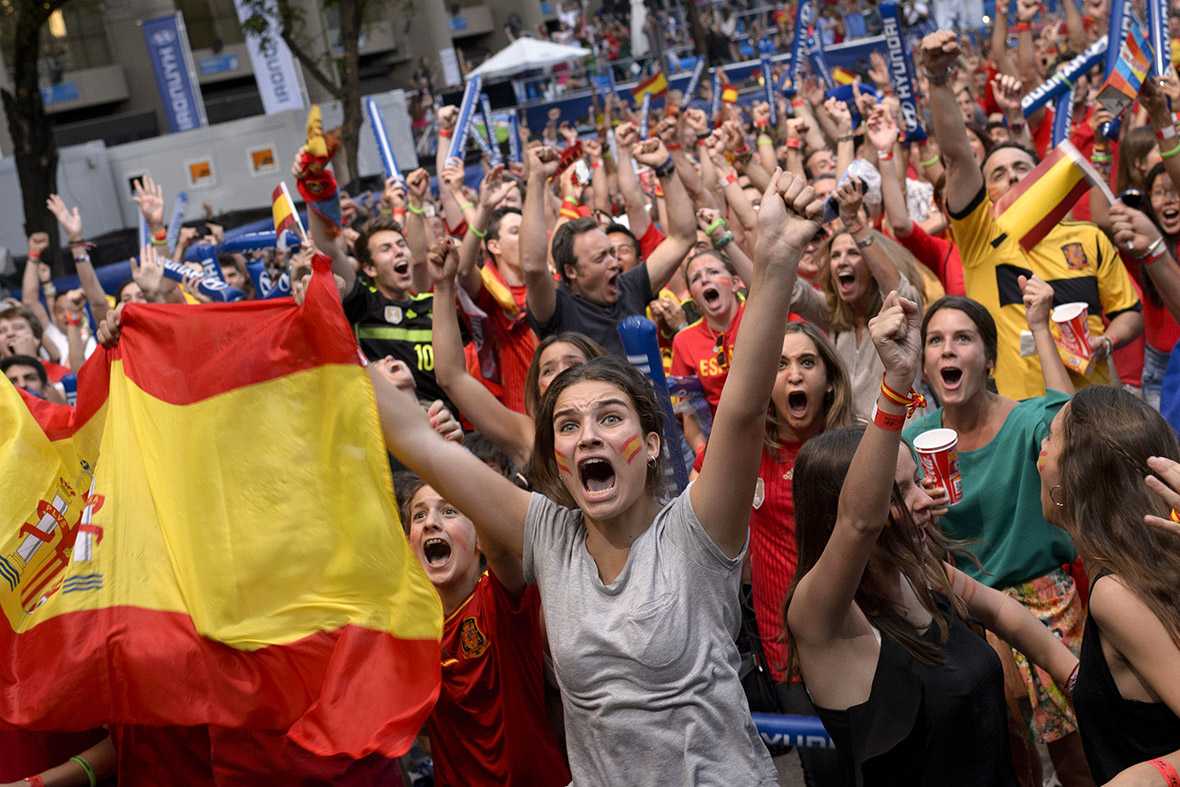 Why does this matter? Look again at that list of big American sporting events. Include some others that you may be into that I'm not. Ask yourself this: How many of these are important worldwide?
The answer is
two.
The Masters is a worldwide event because golf is a worldwide sport. The NBA Finals are a worldwide event because basketball is a worldwide sport. Nobody is going to a pub in Liverpool at 2am to catch Alabama play Auburn. Nobody in Europe cares about the Chicago Cubs.
However, people do wake up at 6am in America to watch Liverpool play Manchester United in the English Premier League. Soccer is the most worldwide sport. Every country plays soccer. Therefore, every country is locked in on major tournaments like the World Cup or Champions League. They may barely break into the mainstream in America, but these are the two biggest sporting events in the world.
According to a study on
totalsporttek.com
, basketball is the second most popular sport in the world behind soccer. Behind basketball we see cricket, tennis, athletics (track and field), rugby, Formula 1, boxing, ice hockey, volleyball and golf in the top ten. Baseball and american football don't show up until 11 and 12 respectively.
Spain, Greece, Argentina, Italy, Turkey, China and France all have well-funded pro leagues with extremely high levels of talent. Players come from all over the world to play in the top league in each of these countries. Obviously, the NBA has the best players in the world right now but there are a lot of leagues that are not too far behind.
In 2016, the Oklahoma City Thunder were beaten by Real Madrid from Spain. Fenerbahnce from Turkey took down the Brooklyn Nets the year before. Alba Berlin of Germany beat the San Antonio Spurs in 2014. CSKA Moscow beat the Minnesota Timberwolves in 2013.
These are all preseason exhibition matchups but the results speak for themselves. The 30 teams in the NBA may not be the best 30 teams in the world for long. Imagine NBA stars like Isaiah Thomas and DeMarcus Cousins passing on NBA minimum salaries and one-year deals to take 20 million for one year in China or Spain. We may not be too far from that possibility.
What happens when Liga ACB (Spain) and Lega Basket Serie A (Italy) start to lure NBA stars? When I say "stars," you may think I mean American players like Steph Curry or Kevin Durant. I'm talking about the influx of foreign NBA players that may elect to stay home in the future.
Here's a few non-American young NBA stars:
Giannis Antetokounmpo- Greece
Joel Embiid- Cameroon
Kristaps Porzingis- Latvia
Ben Simmons- Australia
Nikola Jokic- Serbia
Clint Capela- Switzerland
Enes Kanter- Turkey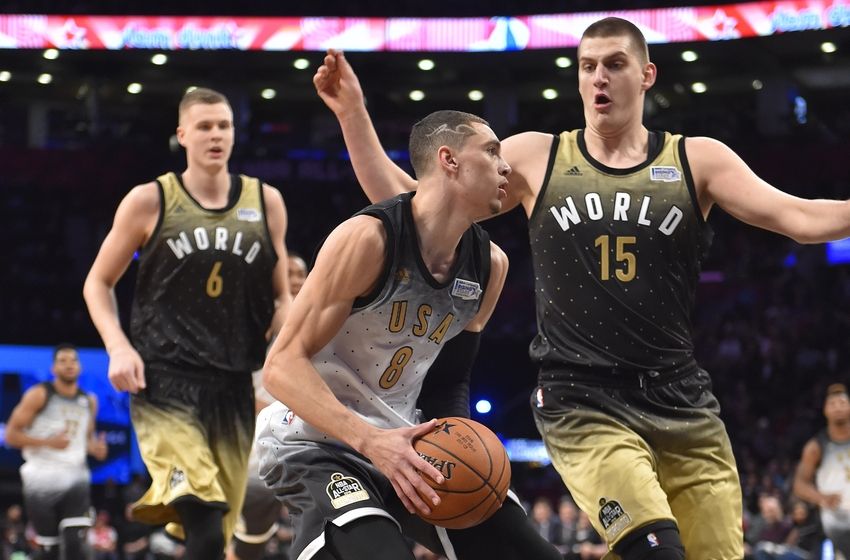 Adam Silver needs to take advantage of basketball's worldwide popularity and he needs to be aggressive overseas. The NBA needs to become the banner for the highest level of basketball with teams all over the globe. Domestic leagues under the FIBA banner should still operate but the NBA should be absorbing the top Euroleague and Asian basketball clubs into continental NBA leagues.
So what
could
this look like?
NBA North America- 20 teams (I'll explain)
NBA Europe- 20 teams
NBA Asia/Africa/Oceana- 20 teams
NBA South America- 20 teams
*each of these continental leagues will have promotion/relegation.
Why do this? Because we need to connect the best players, cities and atmospheres in the basketball world. Right now, America is on its own island...or... continent. You get the point.
What is promotion/relegation?
Only the top 17 teams will remain in the top division for the next season. The bottom three will be relegated to the second league in the continent. The top three teams in the second division will be added to the top division in the following season.
The most exciting thing about promotion/relegation is that it gives more markets a chance to join the party. Right now, the MLS is one of the only soccer leagues in the world that doesn't have promotion/relegation. Because of that, I know Des Moines probably won't ever have a team. The MLS controls which cities have a shot at joining the big leagues. With promotion/relegation, more teams have a chance to get into the mix. More markets can create teams to play at a lower level. They just need to be successful to work their way up.
What could the 2018-2019 season look like in NBA North America (by regular season record)?
1- Houston Rockets
2- Toronto Raptors
3- Golden State Warriors
4- Philadelphia 76ers
5- Cleveland Cavaliers
6- Portland Trail Blazers
7- Indiana Pacers
8- Oklahoma City Thunder
9- Utah Jazz
10- New Orleans Pelicans
11- San Antonio Spurs
12- Minnesota Timberwolves
13- Denver Nuggets
14- Milwaukee Bucks
15- Miami Heat
16- Washington Wizards
17- Los Angeles Clippers
18- Detroit Pistons
19- Charlotte Hornets
20- Los Angeles Lakers
Second Division:
10 new North American franchises plus: Knicks, Nets, Bulls, Magic, Hawks, Kings, Mavericks, Grizzlies, Suns
NBA Europe Top Division
1- Anadolu Efes Istanbul- Turkey
2- Armani Exchange Olimpia Milan- Italy
3- Buducnost VOLI Podgorica- Montenegro
4- CSKA Moscow- Russia
5- Darussafaka Istanbul- Turkey
6- FC Barcelona- Spain
7- FC Bayern Munich- Germany
8- Fenerbahnce Istanbul- Turkey
9- Gran Canaria- Spain
10- Khimki Moscow- Russia
11- Baskonia Vitoria Gasteiz- Spain
12- Maccabi Tel Aviv- Greece
13- Olympiacos Piraeus- Greece
14- Panathinaikos Athens- Greece
15- Real Madrid- Spain
16- Zalgiris Kaunas- Lithuania
17- Valencia Basket- Spain
18- Brose Bamberg- Germany
19- Belgrade- Serbia
20- Unicaja Malaga- Spain
This is where I get excited about growth potential. What if English Premier League clubs want to get involved with NBA Europe? Chelsea, Arsenal, Liverpool, Tottenham Hotspur? What if Paris or Rome start franchises?
Continental Championships:
* 38 Games, Double Round Robin
* Games will be on Friday and Sunday or Thursday and Saturday on game weeks
* Top 8 teams qualify for the playoffs, traditional best of seven
Cross-Continental Championships:
* 16 teams in the World Champions League
* There can be cross-continental titles for the "next 16" so more teams get international exposure
*Top four from each continental championship the previous year qualify for WCL
* Double Round Robin in pods of four, top two advance to knockouts
*Knockout Rounds are knockout games at the top seed's home
*Final Four is at a neutral location (like the NCAA Final Four)
Continental Cup:
* Each continent will hold a "Cup" Tournament for all teams in the continent. It is not limited to the top division.
*Games will be drawn at random and seeded based on the previous year's continental success
The Draft & Salary Cap
This is another way I think the American sports system holds leagues and teams down. I would be more creative about how to govern salaries. Also, I'd abolish the draft. In the next post, I'll show you how it could work in a global basketball setting.
-JE